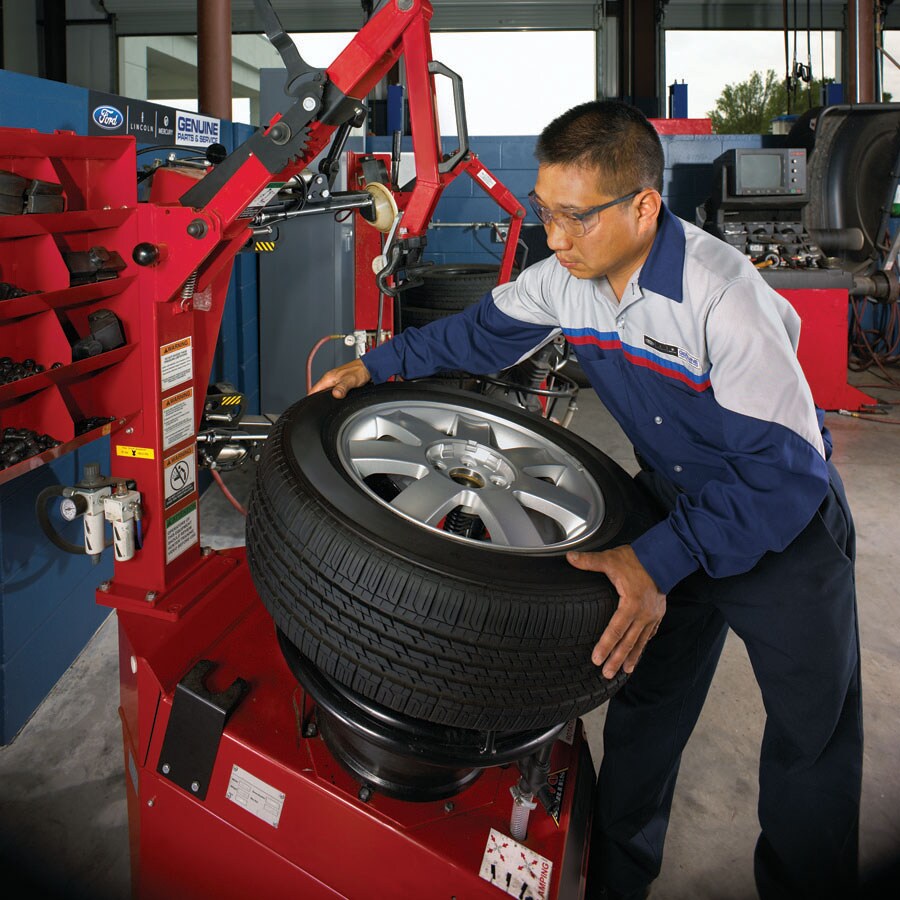 How do you know if you need new tires?
Checking your tread depth frequently is important - ideally every 3000 miles. You can do this simply with a penny. Insert the penny into the tread groove, upside down, Lincoln facing you. If you are able to see all of Lincoln's head, you need new tires.
Checking tread depth provides the opportunity to plan ahead and budget for inevitable tire replacement. Remember to check if your current tire is under warranty before making a purchase. This step could help save you money.
Tire Maintenance / Taking Care of Your Investment:
It is recommended to rotate your tires every 6,000-8,000 miles. This helps equalize tread wear.
It's also important to check tire pressure once a month; more often during the winter, because as the temperature drops, so does the pressure in your tires. According to the EPA,* properly inflated tires are safer and more fuel efficient.
You can check tire inflation with a tire pressure gauge. The information with the correct tire pressure for your car is located on a sticker in the driver's side doorjamb or in the glove box.
 

At Fox Ford we want to make Tire Buying easy for you.  Simply answer the following questions and we'll find the right tire for you.  If you have any immediate questions please contact our Service Department at 616.855.3400.