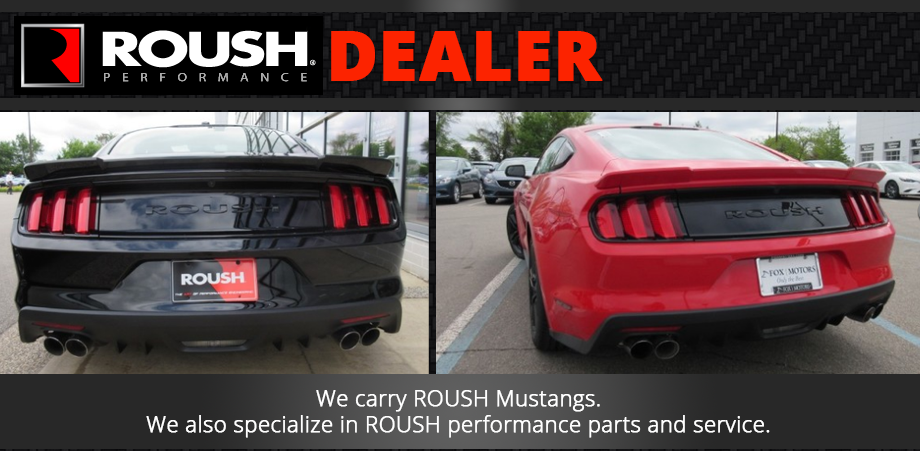 ABOUT ROUSH PERFORMANCE
ROUSH Performance is the automotive performance product division of Roush Industries. ROUSH Performance's mission is to deliver to the customer quality, high-performance automotive products and services, including completely assembled pre-titled vehicles, aftermarket performance parts, performance crate engines, performance part installation, hot rod restoration and custom graphics. 
Official ROUSH vehicles are assembled at the ROUSH Performance's Plymouth Township, MI, facility, where we add performance upgrades that you can buy through a select number of Ford dealers, as well as aftermarket parts and accessories. Our current ROUSH vehicle lineup includes an array of configurations for the 5.0-liter Ford Mustang, adding styling, power and handling over the base vehicle, depending on the specific package. 
Our parts catalog includes items such as superchargers, exhausts, cold air intakes, body kits, front grilles, shifters, pedals, suspension kits, brakes and much more. While the majority of items that we offer are for the Ford Mustang, we also have a number of performance parts for the Ford Focus, Super Duty, and F-150 as well. 
The larger ROUSH company has a wide set of capabilities, including engineering, manufacturing, design, fabrication, racing and much more. This rich collection of skills and resources goes into the services we offer and the products we sell. 
At ROUSH, we have a passion for Ford performance, as do many of you. That's why it's not enough to just offer you products and services. We also want to help you live the performance automotive lifestyle. That's why we started our own official ROUSH club, the ROUSH Road Crew, where you can join in on exclusive events around the country. We also have an extensive collection of articles about our racing involvements, tips/tricks, history and more. We are continually updating the content on our site, so please stay tuned for more exciting updates soon.