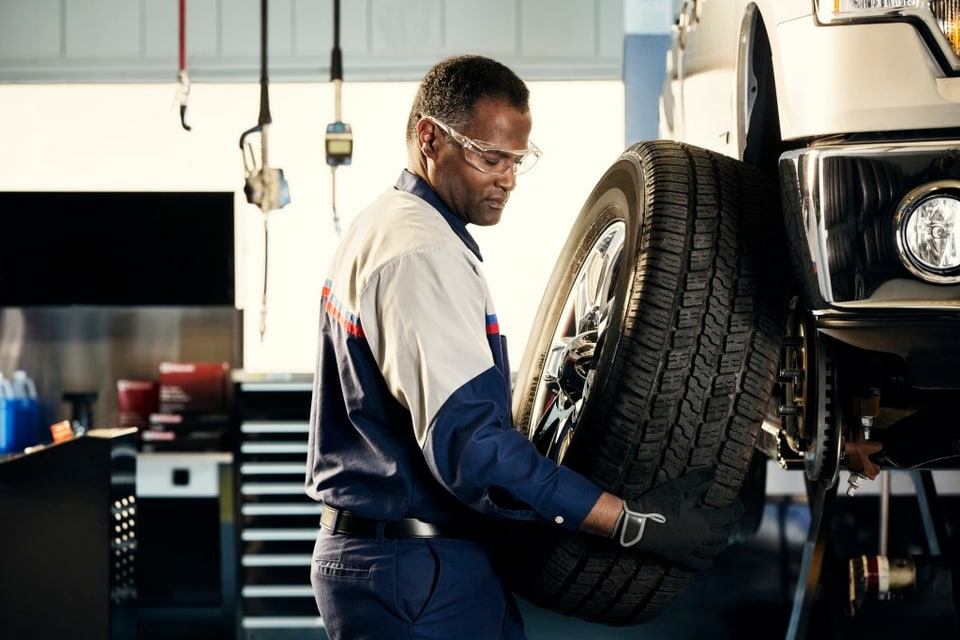 ?
Tires, Batteries, and More!
As a Michigan driver, you know how important it is to have your vehicle ready for winter. No matter if you have an SUV like the Ford Escape in Middleville, a powerful F-150 in Lowell MI, or even a compact sedan like the Ford Fiesta in Caledonia, pay attention to these tips to make your winter driving all the more enjoyable.

Getting your Ford vehicle ready for winter is easy when you bring your vehicle to us in Grand Rapids. We can help you test your battery, change your tires or windshield wipers, or even show you how to check your tire pressure to ensure you have the proper inflation. Let our team of service professionals get you the

Change Over to Winter Tires
At the risk of sounding like a broken record, changing your vehicles tires over to winter-rated tires from the summer or all-season tires it has on currently, will go a long way to making sure that your winter in Byron Center is safe and happy.

Why switch to winter tires? Maybe you think that because your vehicle has four or all-wheel drive, that you don't need to have winter tires. This is a common thought, and while four or all-wheel drive might provide extra traction, it doesn't provide enough. Summer tires are made of a different rubber that is meant to withstand hot summers, but in freezing temperatures the rubber can become hard, reducing the grip and traction provided. Winter tires are made to stay soft and grippy in freezing temperatures, ensuring that you have the proper traction needed to get where you need to go safely.
?
If you need even more reason to purchase winter tires this season, take advantage of our November Sales Event, where with the purchase of a set of 4 new tires, you'll get free tire rotations for the life of the tires.